QUALITY IS VERY IMPORTANT TO US. HERE'S WHY!
Individuality is our trademark. Our distinctive products and a top-class standard of quality certainly set us apart. Our customers appreciate the passion, expertise and visionary thinking that has contributed to our success today and of which we are very proud. We strive to maintain a high standard of quality across all our business activities, not just in the production of liners. We want to be the best in all that we do and justify our position as market leader.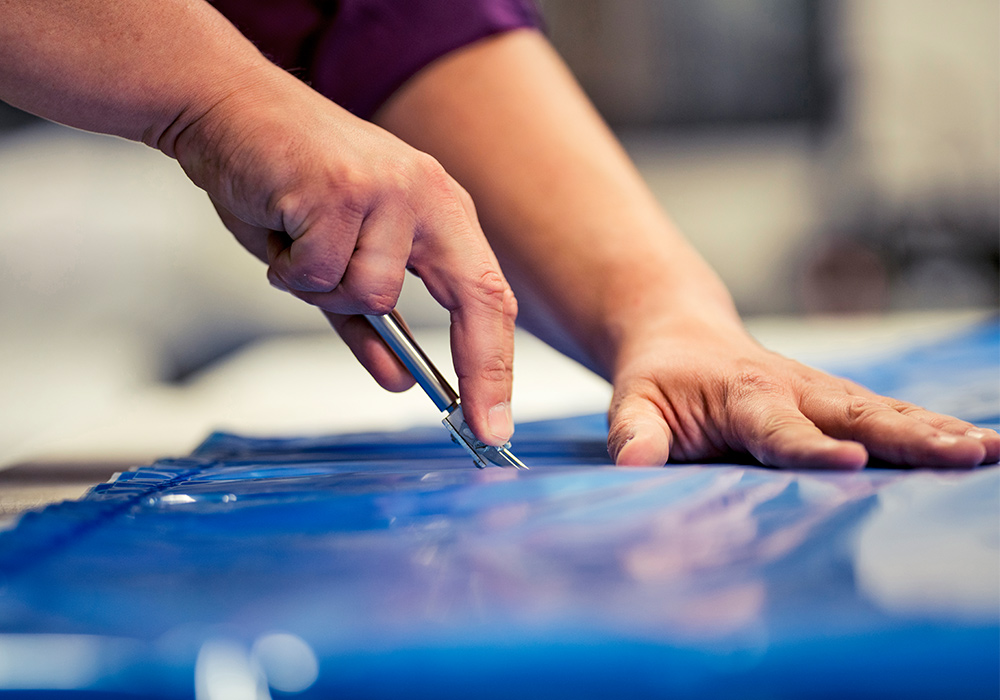 MORE THAN JUST A CALLING CARD
There are certificates in abundance, that much is clear. And yet only the very few have any real substance. For this reason, Liner Factory is focused on those qualifications that attest to a measurable benefit for our company and our customers. And this is the measure of our success.
We have a clearly formulated objective in order to help us maintain a high standard of service and quality in all the relevant areas. Our integrated management system incorporates all processes, covering everything from order processing to transport management. We have a company that is safe, transparent and well-organised – and this is something we are very proud of!
Let's cut to the chase: Liner Factory has been focused on the sustainable development, production and disposal of products since long before any Fridays for Future movement. Because for us, every day is for the future. The challenge? The benefits provided by our liners when it comes to protecting your products are not currently possible with renewable raw materials.Not yet!
We wouldn't be Liner Factory, however, if we were to simply accept the status quo.
OUR 6-POINT PLAN
We aim to meet the requirements of our customers:
We are consistently working on developing our liners to incorporate renewable raw materials.
Whenever possible, we produce our products from just one raw material in order to facilitate single-sort recycling.
In order to minimise transport routes, our suppliers largely come from Germany or the neighbouring countries. We also use local forwarding companies to ensure the shortest possible journeys.
We minimise rejected material, optimise processes to avoid creating waste and consistently apply waste separation principles, as well as environmentally friendly waste cycles.
We are intensifying efforts to utilise the energy produced by our company's solar power system.
We think outside the box and, in collaboration with a bee keeper, have plans to set up four bee colonies in the surrounding grounds of the company.