Heart
Prepare to be impressed
"I expect my adhesive to bond perfectly, just not to the outer packaging!"
A customer request that is more than justified and one which we have taken to heart. We can thus now offer tailored linings for containers made from tin, plastic or any other material that optimally meet customer requirements.
We are continuously working on ways in which to improve our products, with skilled and experienced employees happy to explore innovative liner solutions. Because the chemistry must be right, between the liner and the filling material, as well as the company and our customers.
This is why we strive to always take an eco-friendly approach, focusing on an environmentally sound and thus separate disposal of packaging – from the order through to development and, ultimately, the satisfied customer: perfection from start to finish.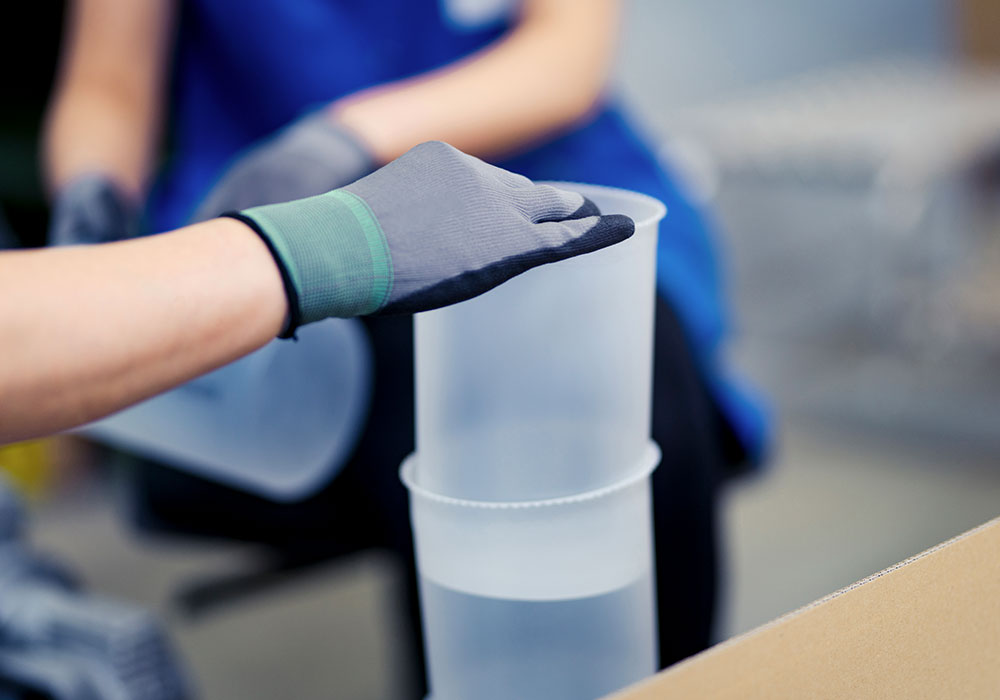 Further information is available to download here. Should you have any questions or require some assistance, please feel free to contact us at any time!
Instinct
We are developers
Deep-drawn cups perfectly made to carry adhesives, dyes or silicone. Whether a 300 g tinplate can, a 2.5 kg hobbock or a very special size – our form liners have been, quite literally, formed to meet the requirements of our customers. We accept no compromises in terms of material and design, developing customer-oriented and thus individual solutions in place of standard products. Thus when it comes to development, we are endlessly driven as experts in our field to take on every challenge. Give us your container and we will line it!