Heart
Prepare to be impressed
Our liners are not only practical, they can also be aseptic.The liner assembles itself thanks to a unique design and folding system. It only takes one person to fill it – from the top or the bottom. There are thus considerable savings to be made when filling, while maintaining optimum utilisation. The special design of the liner adapts to the container like a second skin and protects the bulk material. There are no readjustments required during the filling process. Our customers can rest assured we have everything under control: we carry out regular pressure and sight tests, sealed seam and strength tests, as well as simulated transport tests, in order to maintain our high quality standards.
And another thing: in order to support the shelf life of your goods, our liners are sterilised with gamma rays.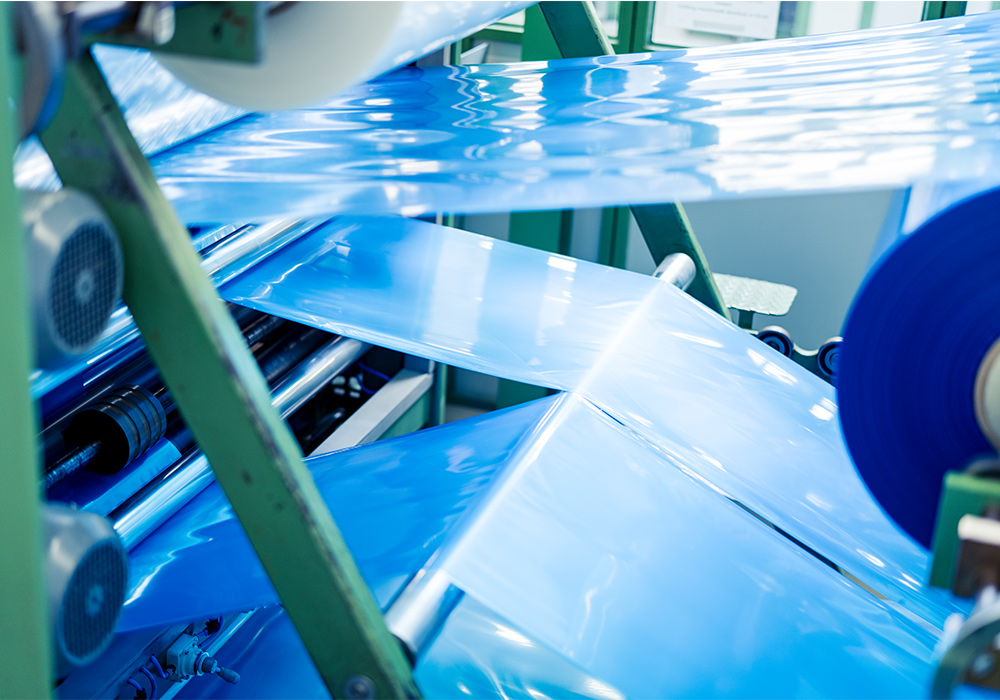 Further information is available to download here. Should you have any questions or require some assistance, please feel free to contact us at any time!
Instinct
We are developers
Well packaged: one liner that protects against germs while also protecting the environment.We invest our time researching new and largely environmentally sound solutions. In order to improve recyclability, we have reduced the share of foreign matter in our ready-made liners. And whenever possible, we aim to use biodegradable materials. We are now taking this a step further and, together with our suppliers, exploring the practicalities of using renewable raw materials when producing our films – of course while maintaining the same high standard of quality, however now with a major environmental bonus.
Speaking of bonuses: we are currently carrying out extensive research into aseptic and easy-to-clean liner solutions for your plastic and stainless steel containers and IBCs – for even greater safety in the chemical and foodstuff sector.
What project are you looking to get started? We're ready for the challenge!