Heart
Prepare to be impressed
Whether top- or bottom-fermented, whether a Pilsner, Altbier, Export or any other type of beer: we know just how much care and passion are invested in its production. Our beer tank liners thus ensure that this valuable brew is transported to any licensed premises under the very best conditions. The beer is ideally stored in our self-folding liners that are suitable for all commercially available tanks up to 8,000 l, with special solutions now par for the course and optionally available for the various volumes. Maximum barrier properties guarantee a long shelf life and effectively prevent any contact with oxygen. Our products have also introduced a completely new hygiene standard to the purity law dating as far back as 1516 – without additional carbon dioxide and without any stainless-steel taste of the tank.
… by our top eco-credentials too
Let's state facts: we use top-quality plastic film when making our liners. Thanks to the high quality of our materials, we are even able to produce multi-layered liners that are very thin as we aim for a sustainable use of resources. Furthermore, there is no need for any elaborate cleaning of a tank that is lined with one of our products. Our liners also protect the tank from beer scale, which can only be removed using chemicals. And, last but not least, the use of tank beer logistically takes up less space. Meaning less truck transport for a better carbon balance. And that's certainly something we can drink to. Raise your glasses!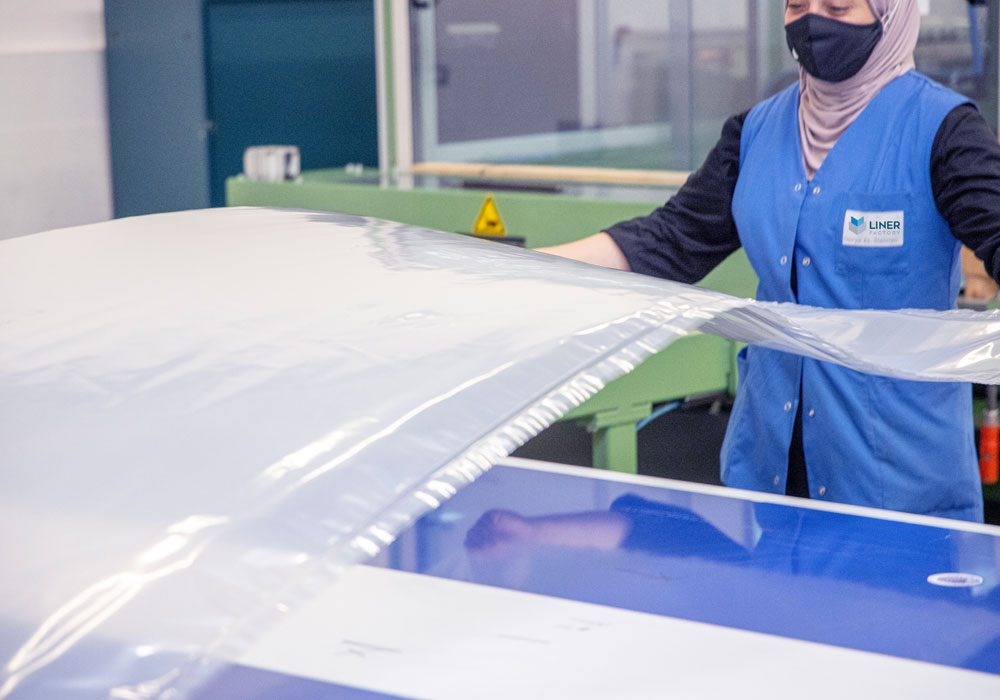 Further information is available to download here. Should you have any questions or require some assistance, please feel free to contact us at any time!
Instinct
We are developers
We invest our time researching environmentally friendly technology, pressing ahead with new, and largely environmentally sound, solutions. In order to improve recyclability, we have reduced the share of foreign matter in our ready-made liners. And whenever possible, we aim to use biodegradable materials. We are now taking this a step further and, together with our suppliers, exploring opportunities to use renewable raw materials when producing our films – of course while maintaining the same high standard of quality, however now with an added environmental bonus.
What project are you looking to get started? We're ready for the challenge!